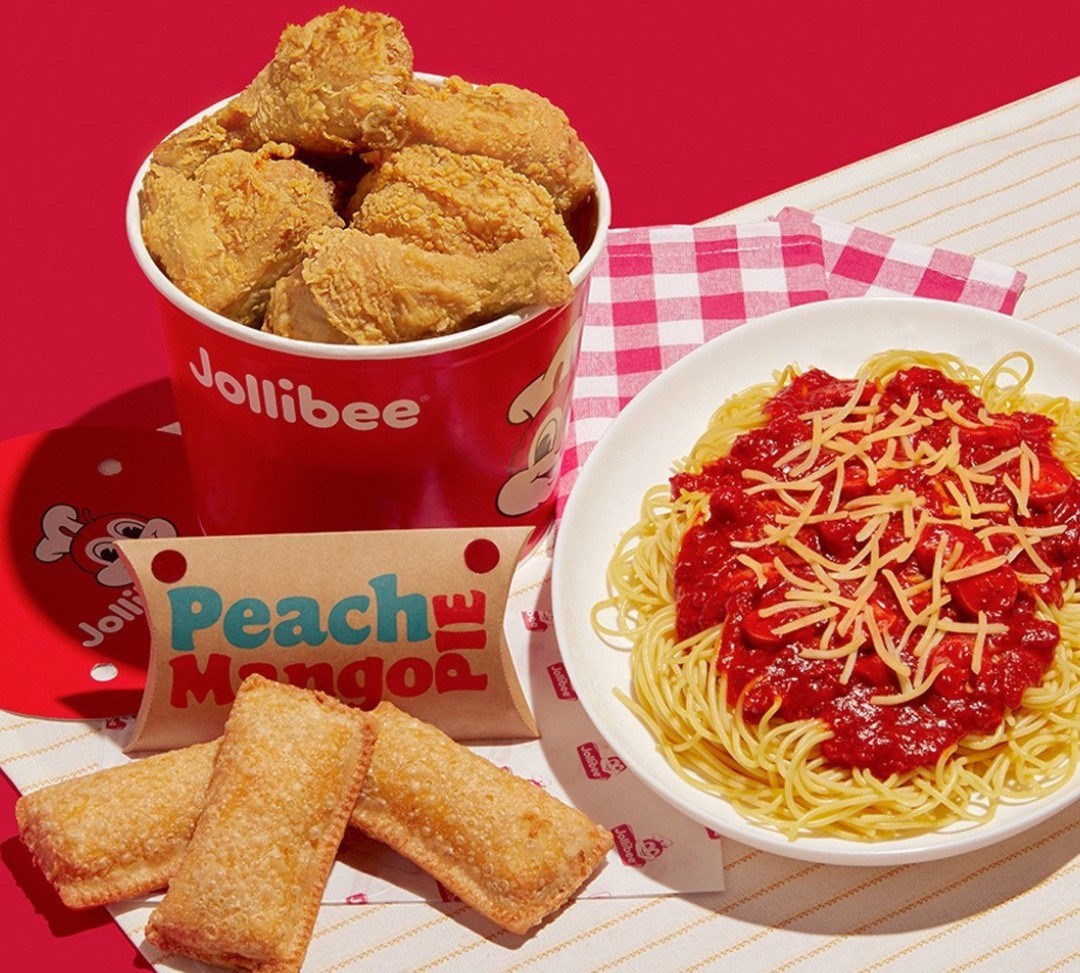 When will Jollibee open a location in Vancouver, BC?
Get ready for Jolly Spaghetti and Palabok, Crispy Fried Chicken, Yumburgers and Peach Mango Pie
We've been talking about Jollibee opening in Vancouver for so long that it's hard to believe it could happen, but – no kidding – it really is.
The world-famous Filipino fast food chain is gearing up to announce the opening day of its first-ever BC franchise, located in the heart of Vancouver at 833 Granville Street.
The first Vancouver Jollibee restaurant has been in the works for years now, and while there have been signs of life at the location over the years, progress has been slow. But in recent weeks, passers-by have noted serious progress on the site, and Jollibee Canada has finally listed the downtown Vancouver restaurant on its website as opening soon.


VIA contacted Jollibee and was informed by a representative, who told us that they were "working to finalize [the] opening date" for the Vancouver site. No other information was provided.
Jollibee, dubbed the "McDonald's of the Philippines," dates back to 1978, however, its first Canadian location wasn't launched until 2016, in Winnipeg. There are over 1,200 Jollibee franchises around the world, including Southeast Asia, Hong Kong, the Middle East, North America and Italy. In Canada, Jollibee operates locations in Toronto and the Greater Toronto Area; Calgary; Edmonton; and Regina – and soon in Vancouver.
Loved for its spaghetti, crispy chicken, burgers, and peach and mango pies, Jollibee is synonymous with American-style fast food fused with Filipino flavors and influences. Their menu includes cult favorites like the Yumburger and Chicken Joy, and their spaghetti features a sweeter Americanized tomato sauce with hot dog slices and cheese on top.
When Jollibee confirmed entry into the Canadian market in 2015, they had ambitious plans to open hundreds of locations, initially focusing on cities with high concentrations of Filipino populations – hence their headquarters and first location in Winnipeg.
Expansion plans in Vancouver were finalized a few years later, and the franchise claimed the Granville Street space that previously housed ShuRaku, a Japanese restaurant that closed in September 2018.
Since the announcement of the first Jollibee outpost in Vancouver, two more locations in the area have been confirmed: a second in Vancouver at Cambie and Broadway and one in the Strawberry Hill area of ​​Surrey. So far, these locations do not appear on the Jollibee Canada website.