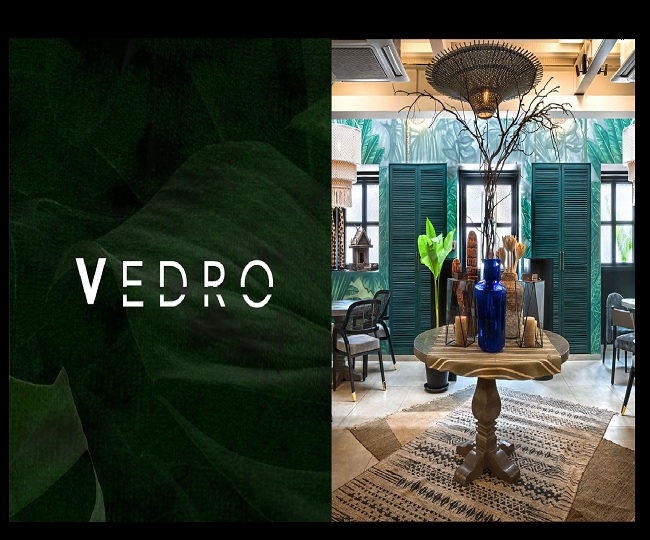 Vedro offers top Goan vibes, tons of booze, drool-worthy food and a buzzing atmosphere
New Delhi | Jagran Lifestyle Desk: Goa, the party capital of India, is a must-visit destination to spend some leisure time with your friends and family. From beaches to seaside parties to great food, you will find it all in Goa. Adding one more place to enjoy the atmosphere of Goa, Vedant Gupta has opened a new restaurant, Vedro, which will give you the essence of tropical paradise with the breezy vibes of Goa and also capture the aesthetics of party vibes in the island state.
This restaurant has been getting a lot of attention lately due to the amazing atmosphere it has created and the amazing way it has expressed the essence of Goa. Designed by interior and fashion designer Suzzanne Khan, the restaurant will have you party-ready in no time. From casual dining to the warm vibes of Goan culture to your classic salt and pepper martini, Vedro has it all.
Located in the heart of Goa, Panjim, Vedro Restaurant will offer you comfort, luxury, amazing cuisine with a twist of novelty and a 10-page bar menu. The two-story restaurant has ample space for many to enjoy the sea breeze. Vedro radiates bohemian vibes with massive chandeliers and beautiful graffiti on the walls. You'll also see large, shiny posters with neon signs, burlap rugs, and decorative cacti.
The restaurant will also give the eccentric zing with its "Fountain of Youth" bar. The bar is on the first floor of the room, with a small smoking area in the corner. Vedro brings a twist to your traditional Indian cuisine as it draws inspiration from Japanese food trends and promises to bring you a bit of nostalgia at affordable prices. Even if the menu is short, the Indian influence in the experimental dishes is there, which will surely make you salivate.
The restaurant plans to introduce a special chef's menu and seasonal menus in the coming days, which will expand the menu. To make things even more exciting, Vedro will also introduce a DJ to its compound as well as a dinner theatre. Once visited, you will come back to Vedro for all the aesthetics, the warm vibes, the fun night, and above all the great food.
Posted by: Simran Srivastava