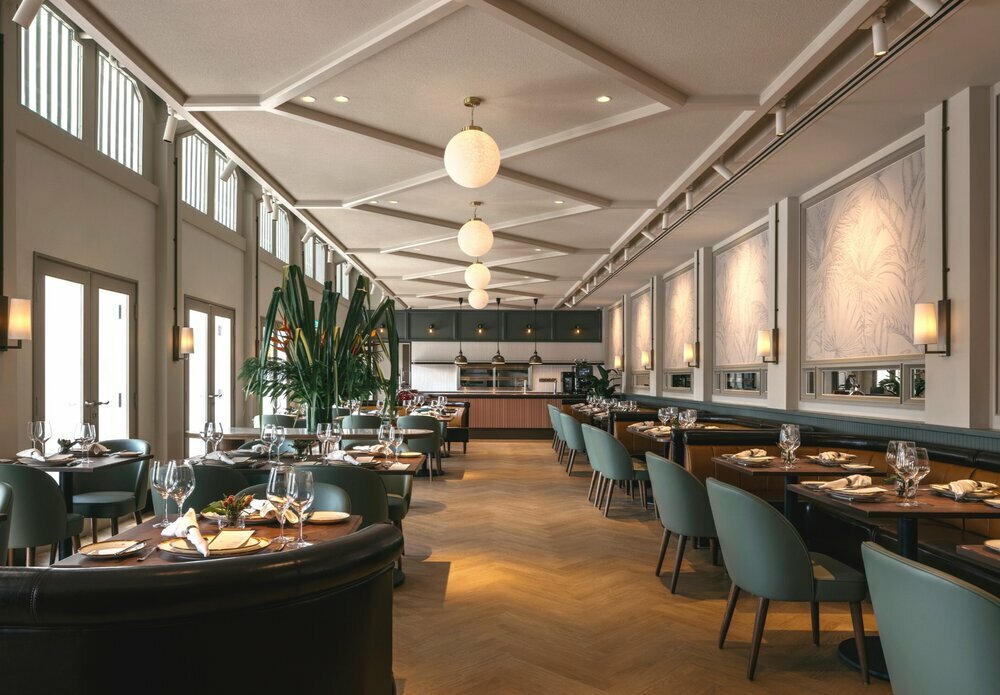 This picture-perfect restaurant in Sentosa offers a wine-pairing dinner that blends the best of land and sea
This is a rare opportunity for a restaurant to have absolute mastery over meat and seafood. Bedrock Origin happens to be natural in both, with a carefully planned menu that blends the best of the land and of the sea.
This restaurant at Oasia Resort Sentosa is a lighter and cleaner version of the original Bedrock bass and grills steakhouse that's in town. Not just in terms of the menu: it's bathed in natural light through floor-to-ceiling windows and is dressed toe-to-toe in stylish decor. A quiet, effortless charm blankets everything – exactly what we'd expect from a sophisticated Sentosa restaurant that doesn't bore us with a cast-iron dress code.
Through August 18, Bedrock Origin is on its second edition of the Great Beef & Reef series, a wine pairing menu that takes the freshest produce into account. It starts at $188 per person for the six-course tasting menu, with an additional $108 for wine pairing. Those who drink, it's an obvious choice: say yes. The menu features new, world-winning wines from Orin Swift's California vineyards.
But the heart of any tasting menu, no matter what wine lovers might say, is the food itself. It starts with a trio of shellfish: Sakoshi oyster with scattered sherry pearls, marinated mussels smothered in chimichurri sauce, and marinated Korean clams. Presented beautifully on a curved stone bowl, this makes a light appetizer, but one that tastefully shows off the chef's culinary skills. All accompanied by an Orin Swift Mannequin 2018, a chardonnay with sweet notes of apple and pear.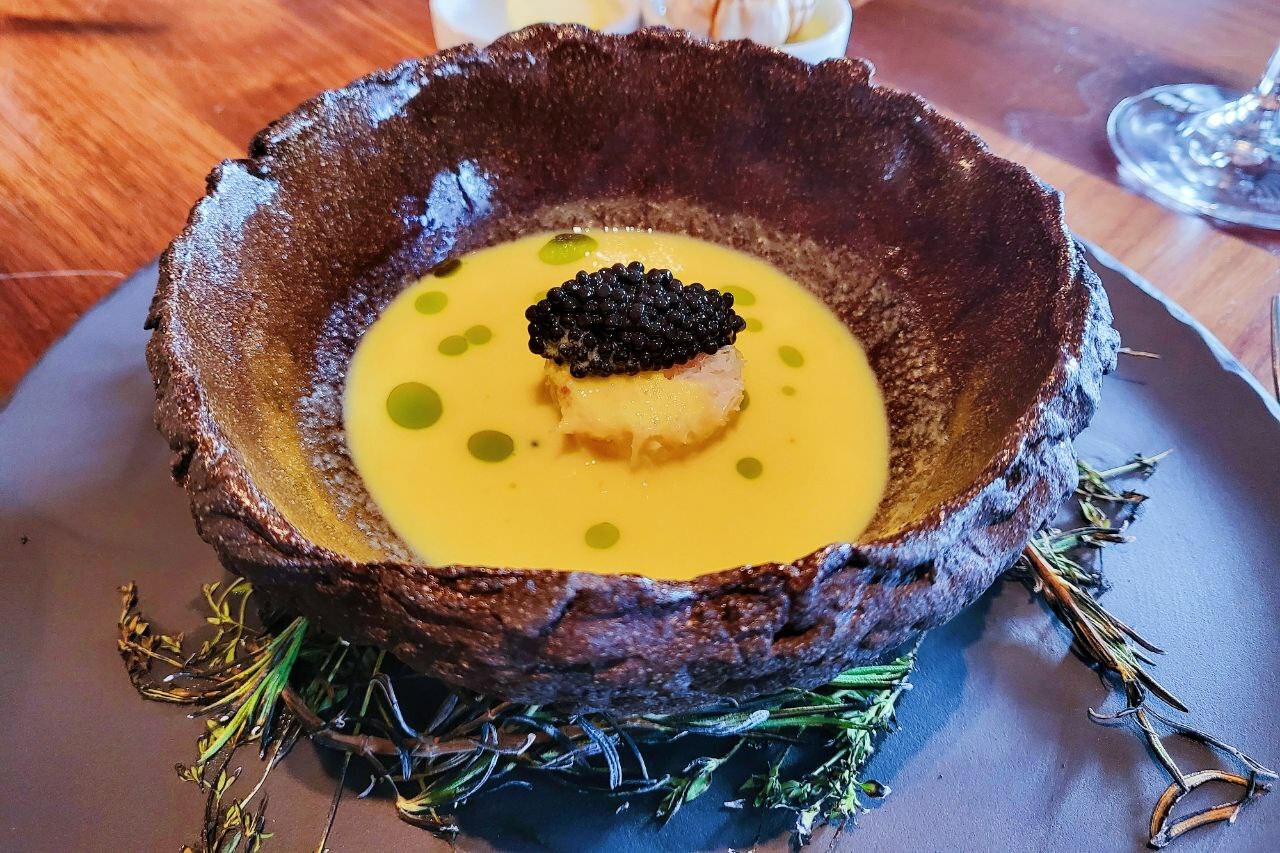 The menu stays true to the tried and tested standards of any tasting dinner with a soup dish, but is very different from the soups we've had in relatively more stuffy restaurants. This comes in the form of cold corn soup, textures of creamy corn juice, topped with a generous mound of Japanese king crab.
With that, all the appetizers are done and sprinkled, and it's time to move on to the start of the main dishes. Good news for little eaters: as a diner who has to consciously limit myself to a slice of free-flowing bread, I'm still blissfully hungry at this point.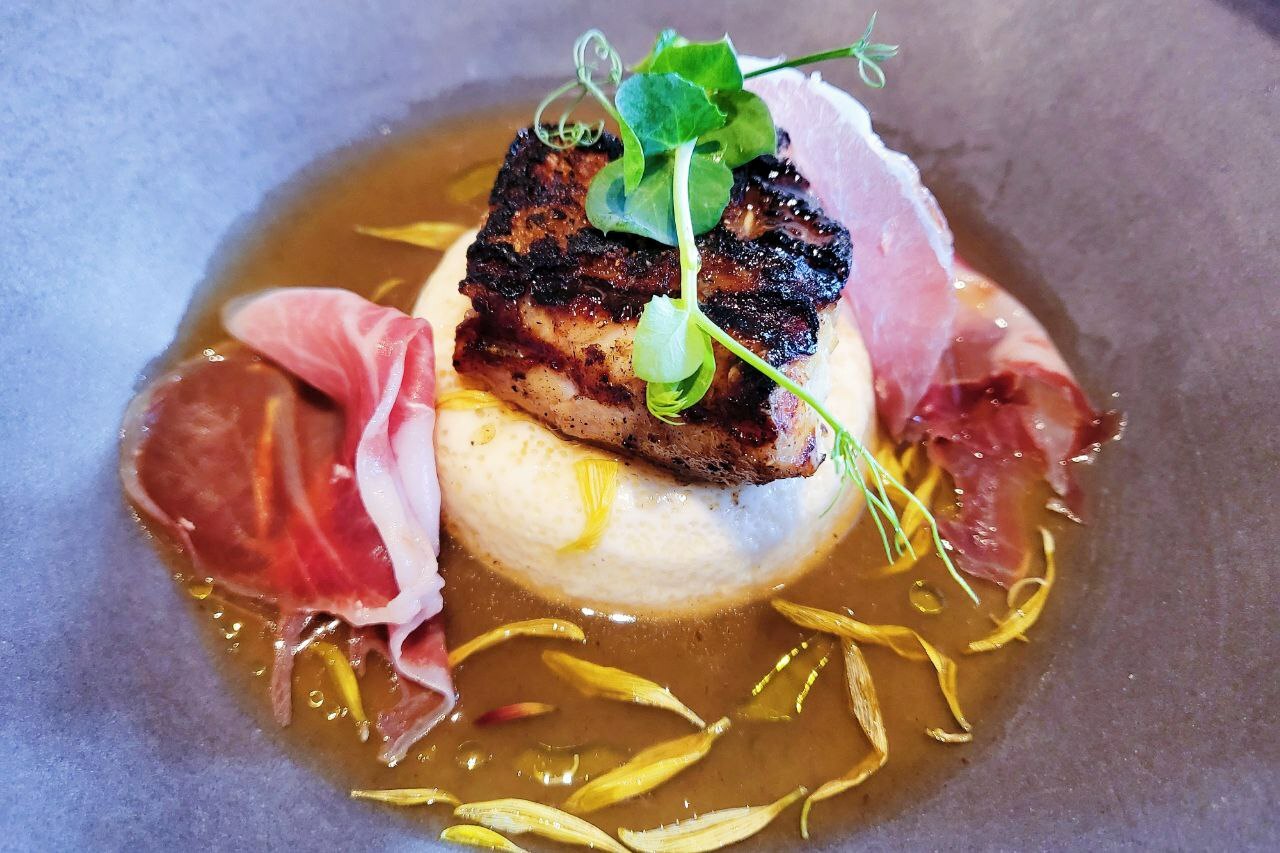 However, the next three main ones are significantly more important. Seared Aged Grouper is where Bedrock Origin has a leg up on other surf and turf joints. Dry-aged steak isn't necessarily mainstream, but it's still a culinary method that has been replicated all over the world. But dry-aged fish? This is a new technique that only certain restaurants offer, including gourmet restaurants Daisy and Edomae-style sushi restaurants, intended to deliver a stronger, more intense flavor.
Here, three-day-aged grouper sits on an egg-white custard that looks suspiciously like firm chawanmushi. As a hallmark of all decent pan-fried fish, the skin is deliciously crispy. The addition of slices of Jamón ibérico takes nothing away, but harmonizes harmoniously with the grouper. It is paired with a full-bodied 2019 Orin Swift Grenache.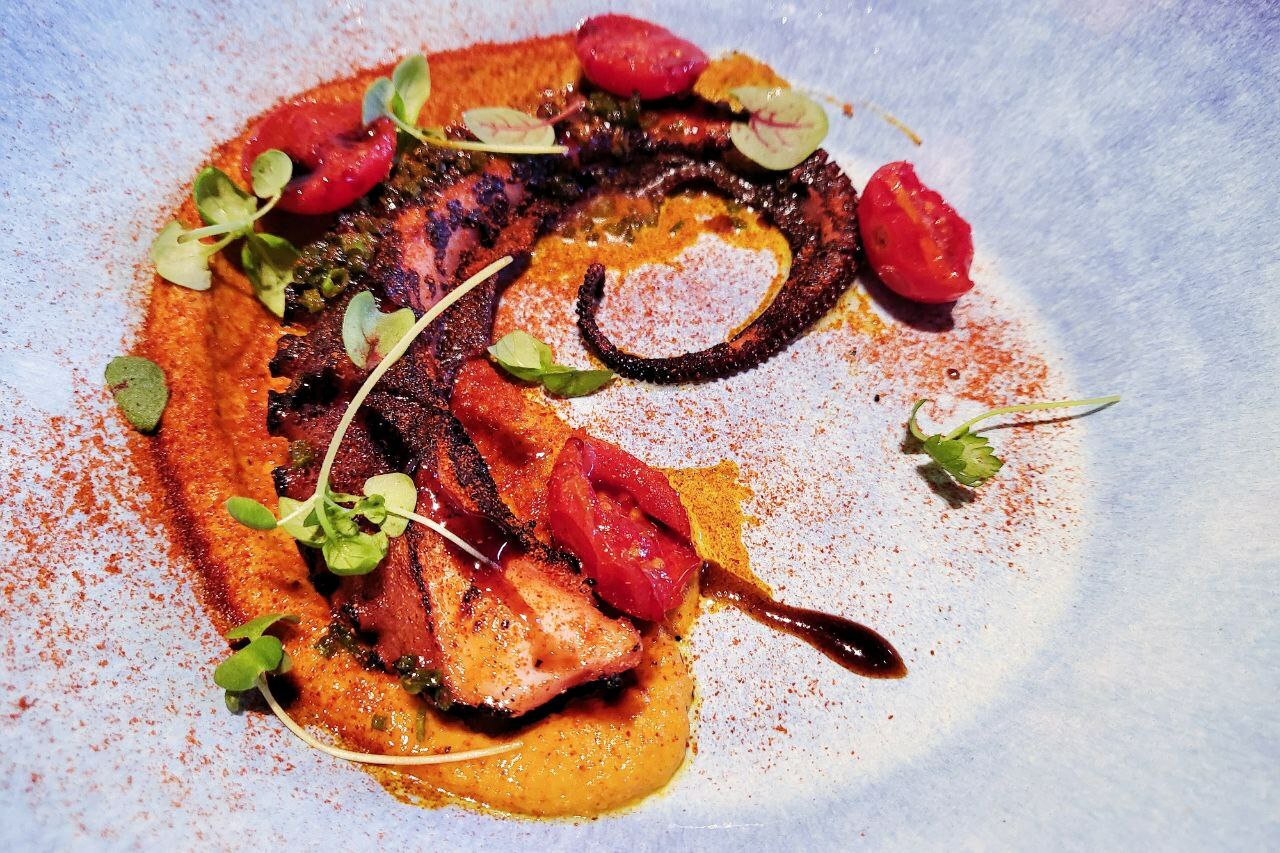 The next dish, a grilled smoked octopus, does not leave such a strong impression. Certainly, grilling an octopus tentacle over applewood promises smoky flavor and coveted chunks of char — decent when paired with an Orin Swift Machete, a California red blend with hints of dark fruit. A tasty seafood dish but always overshadowed by the final main course: a heavy slice of A5 Satsuma Wagyu.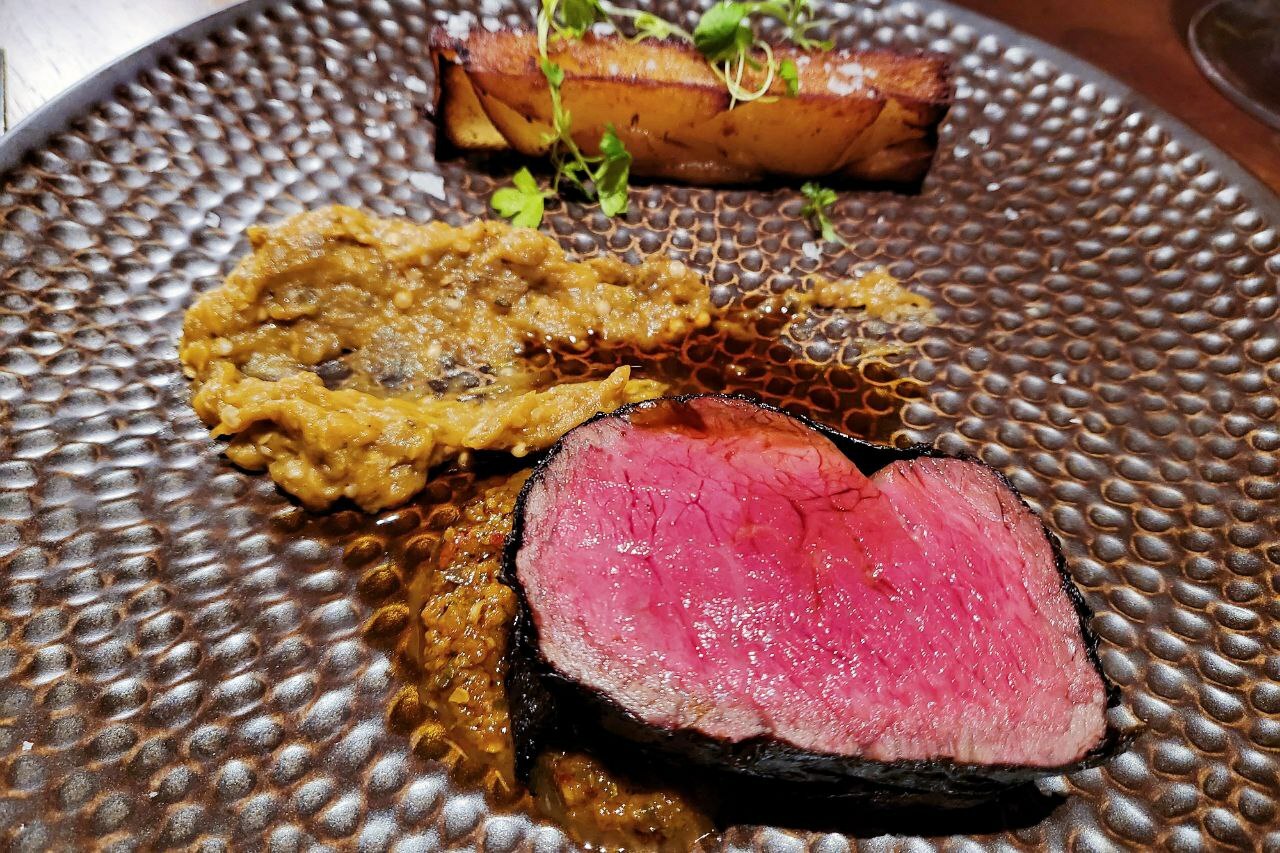 He was the real star of the show. First seared and then grilled with an enveloping layer of nori, it is served with mashed eggplant and a crispy potato slab mixed with beef fat. With Satsuma Wagyu being a prized meat in which cattle are grain-fed for over 650 days, it's no surprise that this dish was our favorite of the lot. The wine pairing, an Orin Swift Palermo Cabernet Sauvignon, is far from bold and provides a mellow contrast.
Finish the six-course menu with a mille-feuille, a layered flaky treat topped with yogurt mousse and sprinkled with fresh raspberries. The last drink of the evening is an Orin Swift Zinfandel, a red with lingering notes of raspberry.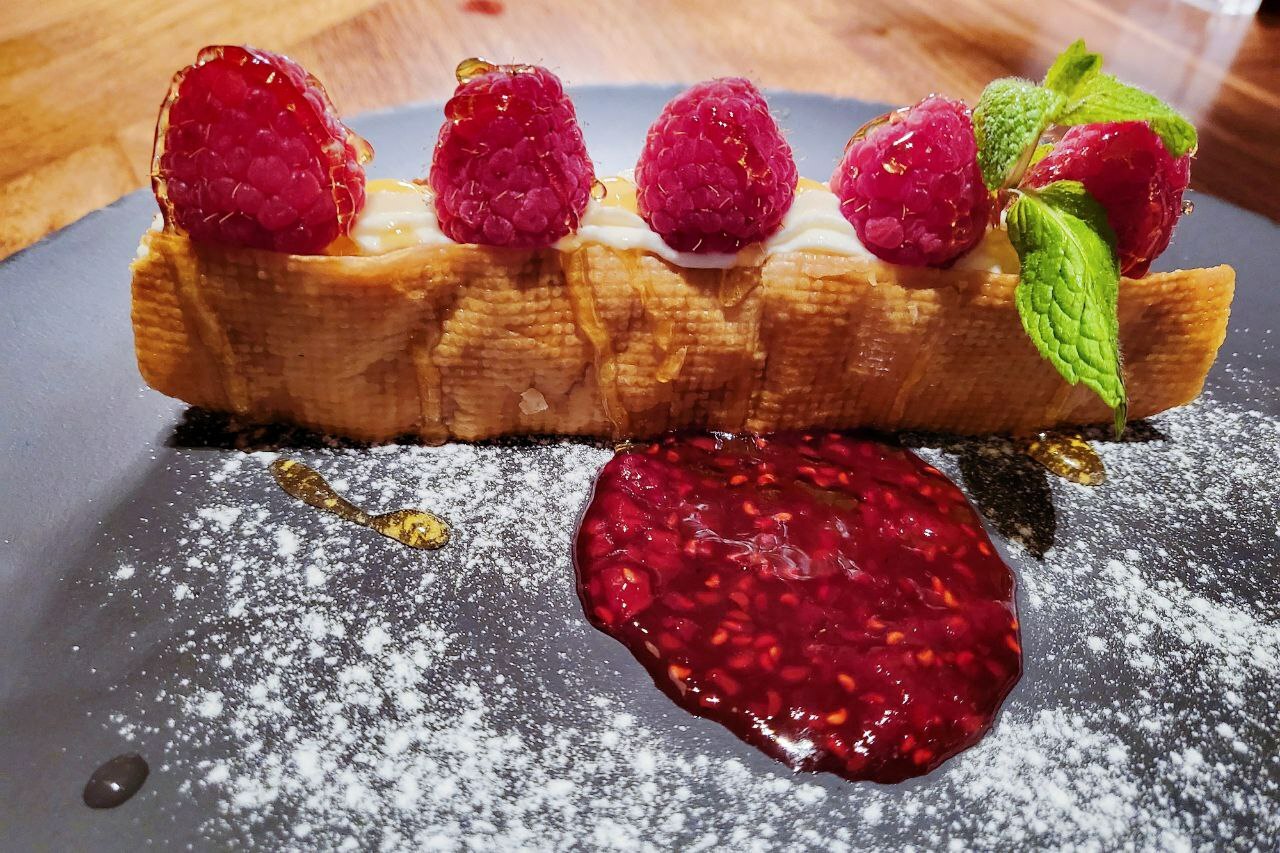 Chef Isaac Tan juggles his time between Bedrock's two kitchens, but had a lot of influence in designing this particular menu. Trust his palate – he has years of experience under his belt and has been with Bedrock since 2008. He believes in treating ingredients with the utmost respect and says that "fresh produce, whether it's meat , seafood or vegetables, are at the heart of every dish I create". When a chef is as adept at searing a dry-aged steak as he is grilling delicate octopus tentacles, that's when you know you're in good hands.
Bedrock Origin's six-course wine tasting menu may not be wildly experimental, but still very solid in its quality and respectful treatment of land and sea produce. Those curious about the usual wine list, know that the restaurant offers nearly a hundred fine wine labels and that their in-house sommelier is good at mixing and matching different varietals.
Book here.
READ MORE:
We enjoyed an omakase meal at the most anticipated sushi-ya of 2022, Taiga Dining
The Coconut Club reopens in a Beach Road store with a new menu
Restaurant Gaig's refreshed menu brings vibrant Catalan cuisine to life
follow us on Facebook, instagram and TIC Tac!