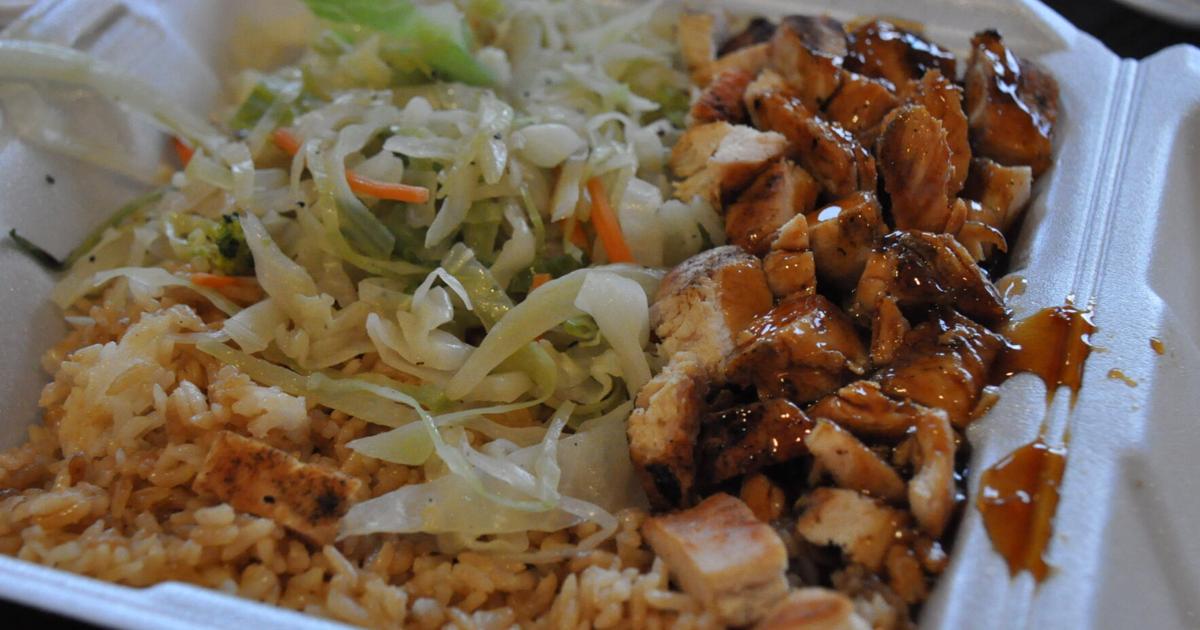 Taste Test: Chicken Teriyaki from Choo Choo Grill Express | Eat Drink
Choo Choo Grill Express is known for serving Japanese-Korean dishes late at night. The restaurant, located on Gaines School Road, offers plenty of indoor seating and a drive-through window. It is open from 11 a.m. to 1:30 a.m. Monday to Saturday and from 11 a.m. to 11:30 p.m. on Sunday. Late hours and affordable prices at Choo Choo make it a great option after a night out.
The menu is quite extensive with a variety of rice and protein bowls like salmon, tofu, teriyaki chicken, shrimp, and steak. Most items cost between $9 and $12. I ordered the Teriyaki chicken starter with vegetables, fried rice and three sauces. Rice entrees come with the option of fried rice, steamed rice, or brown rice. There are a variety of sauce options, and I chose the teriyaki, spicy teriyaki, and ginger sauces.
The vegetables were a mix of cabbage, broccoli and carrots. The cabbage was sweet, peppery and added a crunchy texture. The fried rice was simple but tasty and the sauce on the teriyaki chicken was salty and flavorful. With a drink included, the meal was about $10 and there was plenty of food, including leftovers.
Choo Choo is a good affordable option for a relaxing night out or a satisfying late night meal.