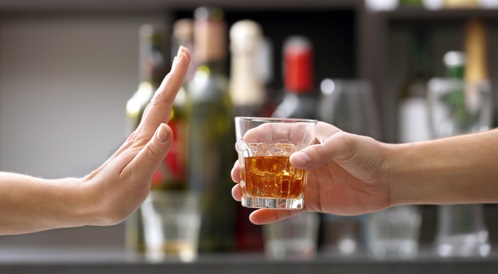 Store staff can help by knowing the facts about low-alcohol drinks, charity says
Some of the advice is based on what 'alcohol-free' and 'low-alcohol' mean, as research has shown people misunderstand them.
For drinks produced in the UK, low alcohol drinks are those with an ABV (alcoholic strength by volume) between 0.05 and 1.2%.
Beverages classified as non-alcoholic may contain a small amount of alcohol, but only at a concentration of 0.05% or less.
Reduced or lower strength drinks have an alcohol content below the average strength of a particular type of drink – wine with an alcohol content of 5.5% is a reduced alcohol content wine, as opposed to a low alcohol wine.
Retailers should be aware that, as all of these beverages may still contain a small amount of alcohol, they are not suitable for someone who completely avoids alcohol, but can help to significantly reduce the amount of alcohol consumed.
Adam Jones, Drinkaware's Director of Business Development and Partnerships, said: "For many of us, the New Year represents a chance to set new goals or improve our health and well-being.
"There is a wider range than ever of non-alcoholic or less strong drinks available commercially to take away, which can directly attract customers looking to reduce their consumption in 2022.
"However, we know from our research that the terminology relating to non-alcoholic and low-alcohol beverages is not always well understood."
The full advice is available at drinkaware.co.uk/news/have-the-facts-to-hand-to-offer-advice-on-alcohol-free-and-lower-strength-drinks