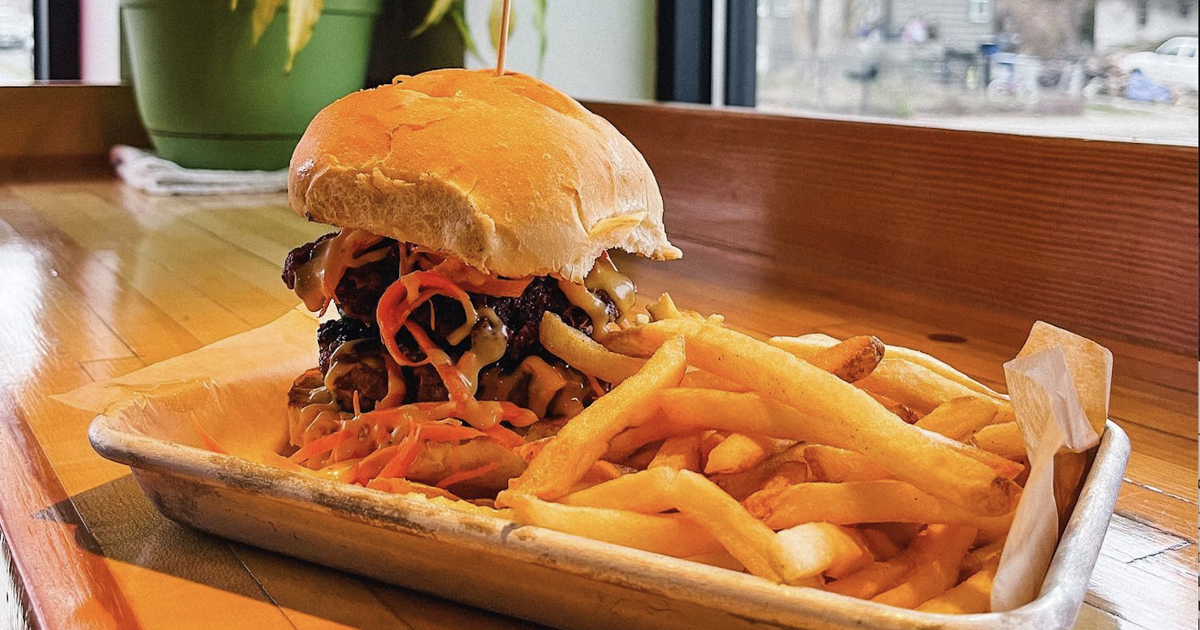 Spokane Cuisine A to Z: A Guide for Novice Foodies | Culture & Leisure
Whether you're new to Spokane or just want to try eating somewhere different, the city is full of delicious restaurants.
To introduce you to some of the great flavors of the city, here is a list of Spokane's best restaurants in different categories:
Italian: Mamma Mia's, 420 W. Francis Ave.
As one of Spokane's most welcoming and friendly restaurants, Mamma Mia's offers a wide variety of dishes and sides. This place stands out as not only the best Italian restaurant, but one of the best in Spokane. Its pasta selection, all fresh daily, is unrivaled with great alternative options, including gigantic calzones. The most underrated aspect has to be their buns which are, quite simply, the best.
South: Chicken-N-Mo, 414 W. Sprague Ave.
Chicken-N-Mo offers a cozy spot in downtown Spokane with the best Southern dishes. From fried chicken, beef brisket, and fried chicken steak, this award-winning restaurant offers all the best Southern-style dishes. Affordable meal prices with lots of sides including Okra, JoJo's and more.
Dessert: Didier's Yogurt & More, 10410 N. Division St.
There are plenty of froyo spots all around Spokane; it is a must-try dessert, especially on hot days in the city. Didier's offers a rotating selection of amazing frozen yogurts and many toppings. The consistency and flavors of froyo also set it apart from others with non-dairy options. The restaurant also offers a wide range of soups and sandwiches to make for an overall great dining experience.
Mexican: Rincon Tapatio, 1212 N. Hamilton St.
Rincon Tapatio is located right next to the Gonzaga University campus and offers authentic Mexican cuisine. When you are seated, complimentary fries and salsa are served to start your meal, followed by large portions with delicious entrees and sides. To solidify its place as an upscale restaurant, Rincon Tapatio also offers a tasty range of beverages to accompany all of its best meals.
Japanese: Sushi.com, 430 W. Main Ave.
Located in the heart of downtown Spokane,
Sushi.com offers the best sushi rolls with a great culinary atmosphere. This Japanese bistro offers a huge selection of raw and cooked fish, including Alaskan salmon rolls, lobster rolls and more. The menu also features some of the best rice and noodle bowls in town to make Sushi.com a go-to place.
Breakfast: Frank's Diner, 1516 W. Second Ave.
Frank's dinner is a truly unique dining experience in Spokane. Unlike other traditional diners, restaurateurs are served their breakfasts inside an old-fashioned train carriage. The comfortable and welcoming environment only adds to the already excellent food. Frank's serves up all your favorite breakfast combos, including omelets, baked goods, and even lunch and dinner options.
American: Wisconsinburger, 916 S. Hatch St.
Serving delicious burgers at a local restaurant on the South Hill, Wisconsinburger always excels with locally sourced beef, freshly ground each morning. For appetizers, his famous fried pickles are a great way to start any meal. This restaurant offers the best and most unique burgers in town, like the Germantown burger with brats and homemade beer mustard and the Spooner burger which is topped with homemade bacon jam.
Mongolian: HuHot, 11703 E. Sprague Ave.
Although HuHot is located in the Spokane Valley and is farther away than the rest of these restaurants, it is definitely worth the trip. This Mongolian grill offers friendly service with all-you-can-eat meals. The menu consists of a wide range of signature sauces, whether you're looking for a mild teriyaki sauce or want to try the intense spice of Khan's Revenge. Either way, the selection of noodles, meats and vegetables to choose from when creating your own dish won't disappoint.
Honorable mentions:
Feast World Kitchen, Kim's Korean Restaurant, Sed's Delicious Dogs and Aloha Island Grill.
Anthony Maucione is editor-in-chief.