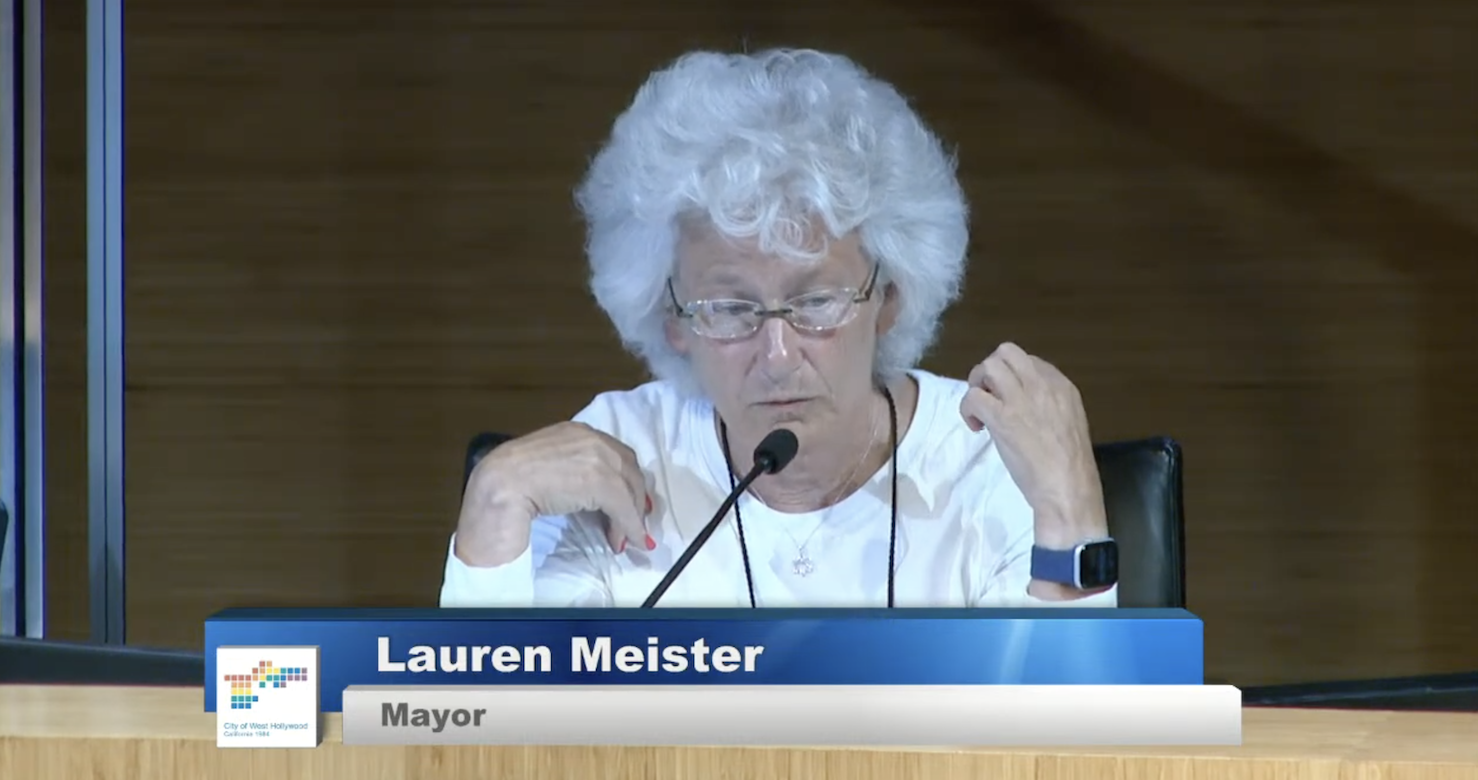 Post-COVID outdoor dining, alcoholic takeaways get Council approval
COVID has ushered in a brave new world for bars and restaurants in West Hollywood, and that world appears to be here to stay.
City Council moved closer Monday evening to permanently allowing outdoor dining on sidewalks and in parking lots, as well as allowing the sale of alcohol as a take-out/delivery item – the features of the program OUTzone, created at the height of the pandemic to mitigate the economic effect of closures on the city's dining and nightlife establishments.
"I have never seen our city so vibrant and full of life and excitement," said Councilman John D'Amico, who voted alongside his colleagues to approve the staff recommendations in two separate motions. .
"I have a different perspective," Mayor Lauren Meister said during comments from council members. "I feel like we're putting the cart before the horse, not discussing OUTzones and how it's actually going to work, which places should have them, which places shouldn't have them."
Meister was concerned about the unintended consequences of the amendments, and she wondered if there was any reason to institute them before more public comment could be obtained.
"We have a parking problem here," Meister said. "I hear about it all the time from people and I hear it from business owners. Staff compare us to San Diego, and we're not San Diego. For people who come to West Hollywood, in coming from other areas, we still see people carpooling. We don't see everyone carpooling. And carpooling is also getting more and more expensive. If people can't find a place to park, it could hurting business, and even rideshare cars cause traffic problems.
"The OUTzones have been very successful in getting us through the pandemic, but there's a bit of a disconnect here," former Council member Steve Martin said in a public comment, echoing his concerns. "It seems to be a little rushed; it has a vague tint of the Robertson Lane closure which seemed like a great idea, but it somehow came back and bites your ass.
Meister voted for the measure after council reached a compromise limiting the amount of outdoor dining space with no parking requirement.
The motion also directs city staff to explore the use of public parking to allow free two-hour parking during the day and/or overnight or both, as well as additional community outreach.
The amendment allowing bars and restaurants to sell alcohol as a take-out item, already enshrined in state law, passed without D'Amico's support.