'plastic SAKE brewhouse' by fumiaki goto
'plastic sake brewery' by fumiaki goto
According to designer Fumiaki Goto, one of the most fundamental causes of problems Plastic consumption is the lack of respect for the resources that planet earth gives us. To challenge this behavior, his latest project, "Plastic SAKE Brewery", integrates the Japanese custom of nature worship into consumption and proposes a new type of biodegradable polymer that can be converted into rice wine (sake).
"In Japan, there is a special type of sake called 'OMIKI', dedicated to the spiritual symbol 'KAMI' for a good harvest. Rice, the raw material of sake, is originally considered a sacred grain given by one of the KAMI, "Amaterasu no Onokami". For this reason, rice and sake become a form of appreciation after a successful harvest. Indeed, the Japanese drink 'OMIKI' with great respect. But, unfortunately, the scale of the sake industry is shrinking year by year, so this project also aims to compensate for this shrinkage," wrote Goto.
propose a new type of biodegradable polymer
Like traditional sake brewing, Goto (see more here) here used rice as its main component. Additionally, while biodegradable plastics are typically broken down by microorganisms, this new polymer is broken down using the same microorganisms used to make rice alcohol. The sake is then brewed as a by-product of biodegradation and can distill into other alcoholic or ethanol-based elements.
Beyond alcohol, the new polymer can be converted into a variety of products as alternatives to petroleum-based plastics: pellets for injection molding, filament for 3D printers and film for packaging. 'Production is ultimately simpler, resulting in lower costs than conventional biodegradables," says the designer.
conceptual photo
The four stages of brewing
FirstGoto crushes plastic products into pieces before boiling or steaming them; second, he sprinkles a special type of fungus on the boiled debris and waits for it to grow. The fungus converts parts of the plastic into sugar while breaking it down; third, he pours yeast and water and leaves to cool. Yeast converts sugar into alcohol and carbon dioxide; Fourth, once the brewing has started, Goto lets it rest for a month before carefully straining the resulting liquid. The leftover lees from the filtration process are used directly as manure without composting.
You can watch the full video HERE.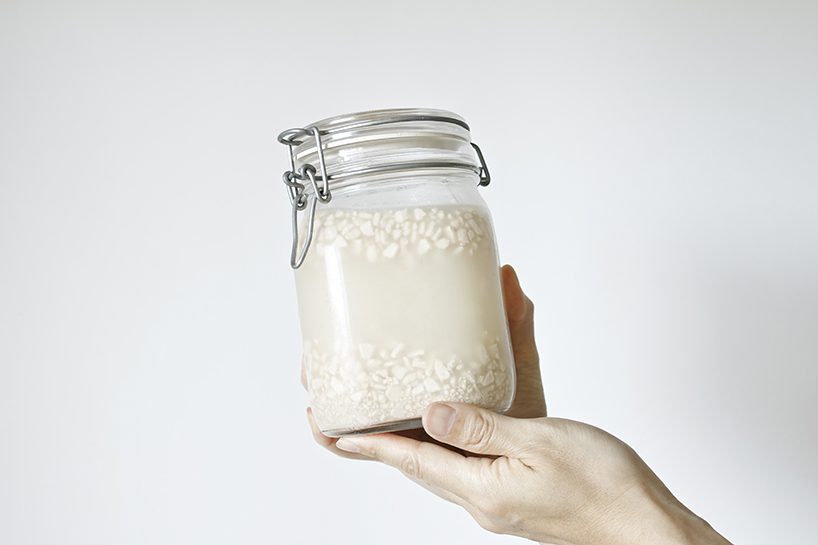 SAKE before filtration
Concluding his thoughts, Goto comments: 'Most biodegradable plastics do not break down easily and must be disposed of in special facilities like industrial composting. However, there are not enough facilities around us and most biodegradable waste is either incinerated or landfilled. This situation is a major obstacle for biodegradable plastics to become a sustainable alternative to petroleum-based plastics. Although the production of this plastic requires industrial facilities, brewing sake from waste does not require special equipment and can be done in small breweries around us. Therefore, the project hopes to increase the waste collection rate and become a viable solution to the pressing problem.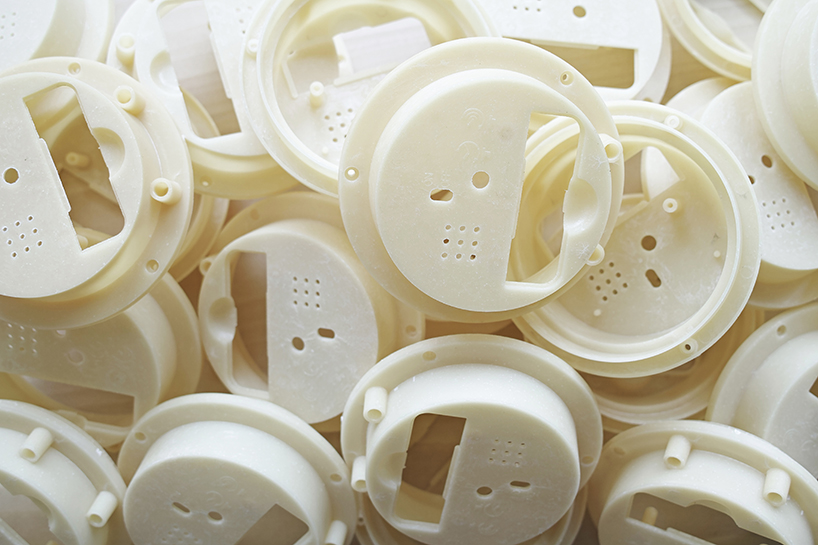 injection molding samples