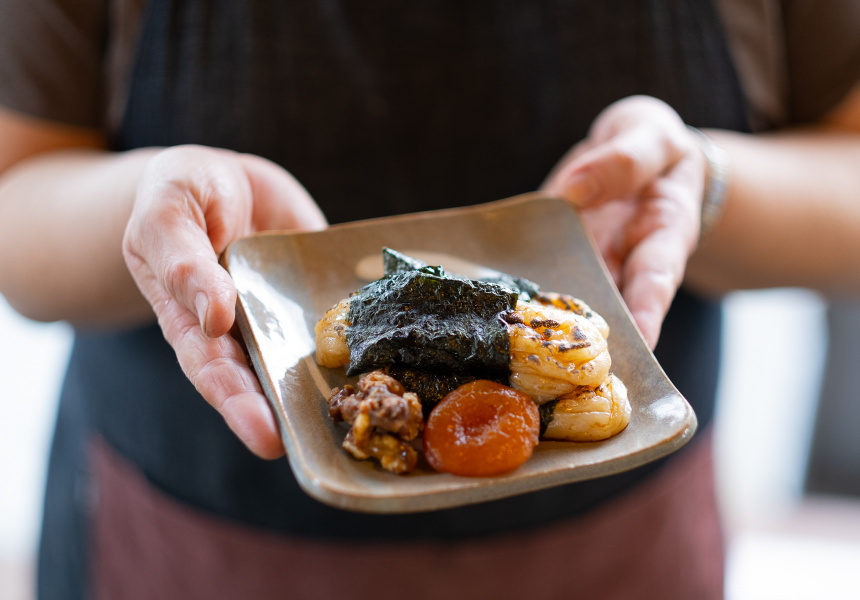 Perth's Latest in Food and Drink News – 14 September 2022
More reasons to love everyone's favorite Japanese coffee

The good news: Fremantle's Hinata Cafe, Tomoe Echo's perfect homage to Japan's kissatens (cafes), has switched to a spring menu featuring warmer treats such as sanshoku (tricolor) rice, an eggplant open sandwich with miso and ume sodas. The real good news? The café no longer offers a menu only on weekends: all dishes and drinks – including Hinata's very excellent okonomiyaki (savory pancake) – are now available every day the café is open. Happy days, Freo.
More adventures in Malaysian cuisine

This also comes from the new menu department: Two Hands Noodle Shop in Como has also added new dishes to its repertoire of East Malaysian cuisine. These newcomers include noodles served with black bean braised pork ribs; hor fun served with your choice of meat or seafood; and a special nasi lemak featuring fried chicken with the usual peanut, anchovy, cucumber and sambal suspects.
A tasting of Spanish wines by the sea

Sofia Giros, sommelier at Cottesloe's Indigo Oscar, has returned from a trip to Spain and is delighted to share the wines of her native country with her guests. Held on three different Friday nights (September 30, October 14, and October 28), Vino con Amigos is a seven-wine journey that includes Catalan vermouth, Basque txakoli, as well as young and old Rioja. Each 90-minute tasting includes snacks and commentary from Giros. Tickets are $75 per person and are available online.
Thoughts on the September 22 holiday

"A lost day of trade has a huge impact on a small business because not only is it unsustainable to operate with the labor costs involved, but the loss of revenue is also more acutely felt." "Hospo can't really take a break right now." "We are closing because the city empties on a public holiday." "Always happy to pay extra for a holiday – great respect for companies and their staff who provide us with great times on holiday!" Here are some of the comments on social media from hotel business owners and customers following the instant announcement of the September 22 public holiday and the public holiday wages and (potential) surcharges that will come into effect on same day. While everyone will have to navigate their own day, can I afford to pay public holiday rates to my staff and open? Should I or shouldn't I pass this surcharge on to customers? As a diner, can I afford to pay holiday supplements? – this whole situation reminds us of how difficult the landscape is for hospitality right now. (Regardless of the current skills shortage and rising cost of goods plaguing businesses.) It's also a great time to remind ourselves – as diners – that a little patience goes a long way, we we may have to wait a little longer for food and drinks, and that we should always be kind and generous to those who show up and might be having a hard day at the office.
A halal food festival is coming to Perth

Urban Pop Ups is hosting the next installment of their Halal Food and Produce Market on Sunday October 9th at the University of WA. Confirmed vendors that day include Greek fusion food truck Opa Opa Perth and Knafeh by Omar, a baker specializing in Palestinian desserts made with thin kataifi dough and Nabulsi cheese.