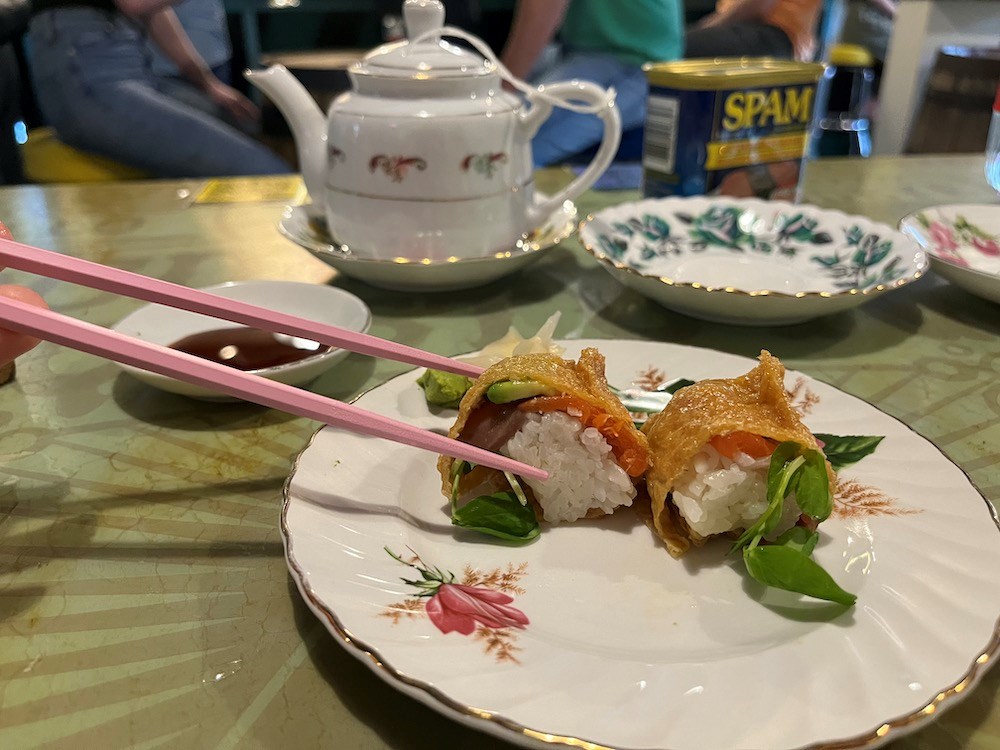 New Vancouver restaurants: July 2022 openings worth checking out
Are restaurants rebounding in Vancouver?
Prices are up for anything that affects bottom line and personal budgets can be tight and supply chain issues and staff shortages still abound, but there seems to be a lot of life lately on the local culinary scene.
For the brave starting new catering businesses, opening the doors can be a huge relief, as it means the revenue can finally start rolling in (instead of just going out, out, out as is the case in the pre-opening phase).
Right now, there are a few exciting new restaurants, drinking places and cafes in Vancouver that have just sprung up and are worth putting on your must-visit list.
flirtatious
A prominent Kitsilano corner is now home to a new French brasserie. Coquette is the company of a growing Vancouver restaurant group with three highly regarded businesses already under its belt. The team behind The Stable House – South Granville's destination for all things wine and charcuterie – along with neighborhood Italian spot Fiore Famiglia and its market sibling Fiore Mercato, have taken over the former location of Gramercy Grill for their "French-inspired West Coast-focused" concept. They do lunch, happy hour, and dinner with dishes like lemon absinthe pancakes, croque monsieur, and squid ink pasta with scallop mousse.
Address: 2685, rue Arbutus
Sushi Hill
The first of a sushi double-header on this list is the just-opened Sushi Hil (July 13) from chef Hil Nguy (Temaki Sushi). Chef Hil, as he is known, is also the reason you probably love the sushi dishes at Cactus Club. He's got a brand new spot in Mount Pleasant that's already getting the love and hype from local chefs, foodies and restaurateurs, so you know it's something to watch.
Address: 3330 Main Street
Sushi Radio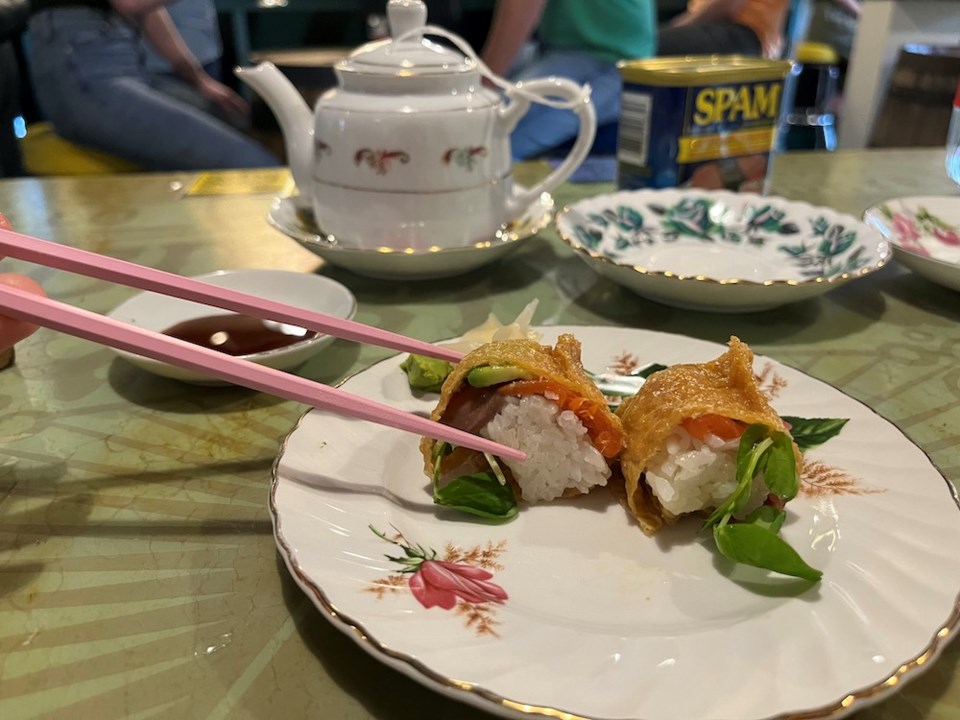 More sushi news: This time it's the intriguing new venture from a local brewery's tasting room. Although not a new restaurant per se, it is a brand new food concept that carries over the old offerings (grilled cheese) that Electric Bicycle was known for. A tight menu of sushi dishes – nigiri, cones, rolls, oshi – is on offer, which you can enjoy in the tasting room or on the terrace. This is a super fun addition to the local brewery's tasting room scene and a lively option that pairs perfectly with the brewery's eclectic range of fruit- and sour-focused beers.
Address: 20 E. 4th Avenue
Imposters
Doors opened July 15 at this new South Granville trattoria in the former location of The Rise Eatery. This new restaurant by chef Andrey Durbach and wine professional Gordon Ritchie "will celebrate the art of Italian food and wine from an outdoor perspective, with a delicious dose of good humor and whimsy". This translates into dinner menu items like tuna carpaccio "with Japanese ideas", roast duck alla Nonna (like Grandma), and lots of pasta. Multi-course and family-style menus are also available, and Butterscotch Budino for dessert. And I'll tell you: if their budino can replace the one from Mozza in LA that I still dream of… well, you know what I'm ordering.
Address: 3121 rue Granville
nuttea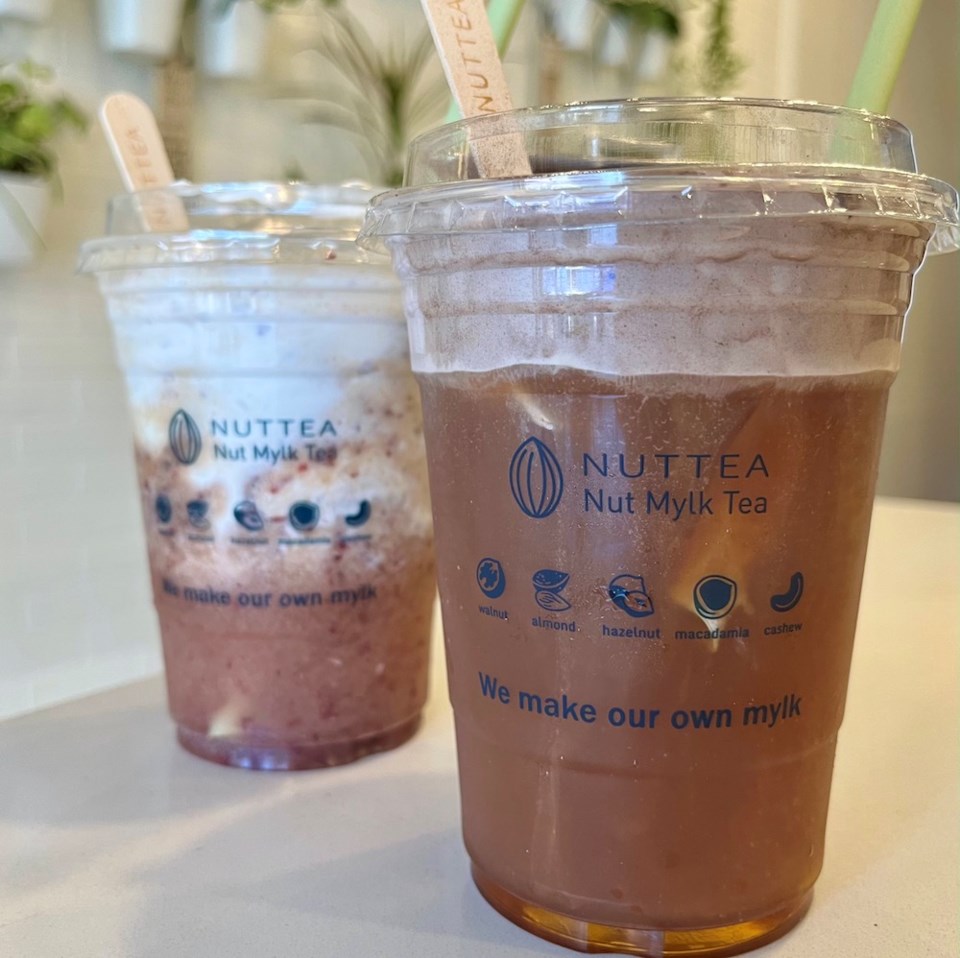 Popular in Taiwan and Hong Kong, this global franchise recently debuted in Canada (in YEG) and as of July 15, their first location in Vancouver is in soft open mode. Operated by local franchisors, it is a shop for tea drinks and homemade nut milk smoothies. They have some really unique offerings, like Earl Gray tea with chocolate nut "cream" topping as well as bubble tea and fun fruit smoothies. The main advantage is that it is totally vegan. They're in the old Sejuiced store in Kits.
Address: 1958 West 4th Avenue
La La Island Bakery & Cafe
Kitsilano is also home to a new place for coffee drinks and cafe/bakery meals. La La Island opened on July 13 and serves coffeehouse classics like lattes and London Fogs with treats like carrot cake, croissants, danishes and turnovers.
Address: 2951 W Broadway
Genki Eki Noodle Bar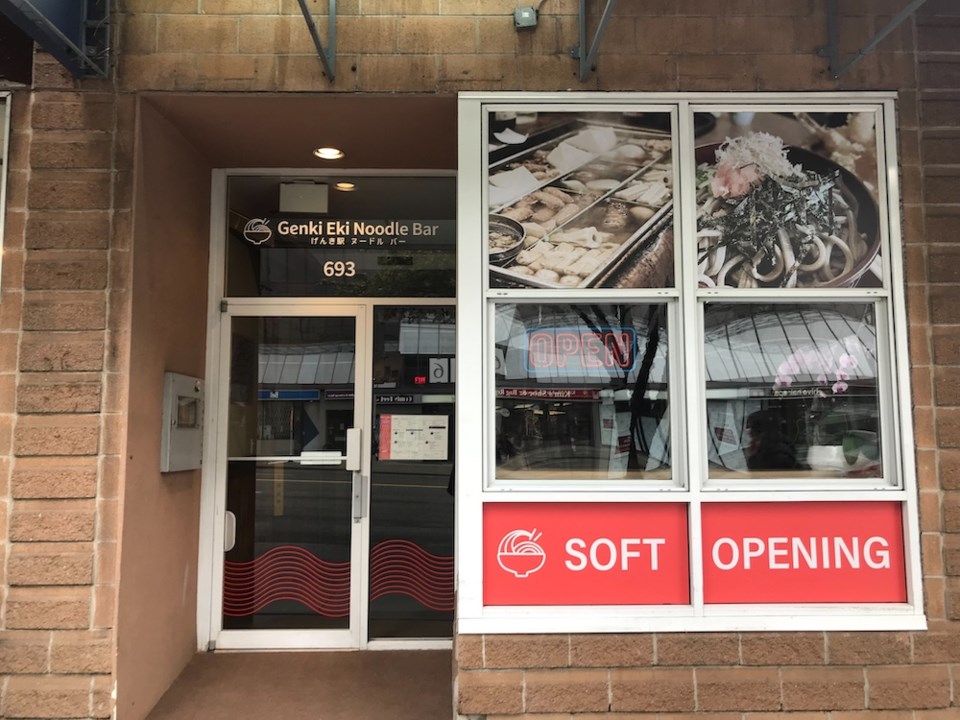 This is a new casual, counter-service Japanese noodle bar specializing in cold noodles and oden (ingredients cooked in a light soy-flavored dashi broth). "Genki Eki brings a touch of traditional Japanese food culture to our modern society," describes the restaurant's website.
Address: 693 W Broadway