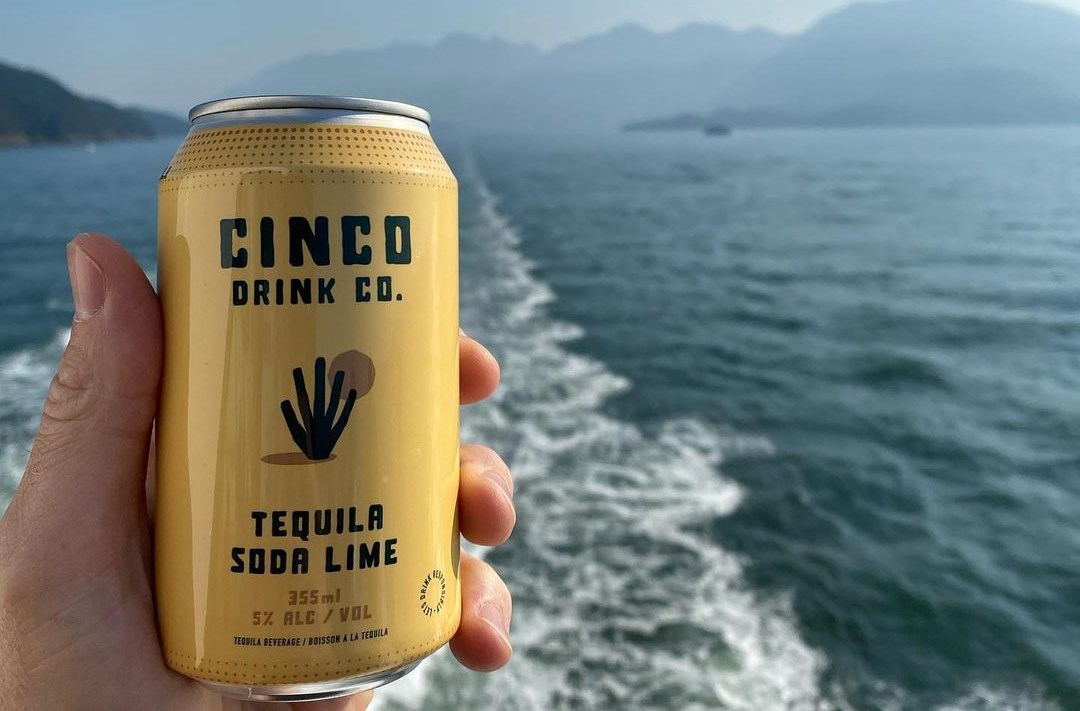 New tequila soda business launched in Vancouver
Longtime friends Kenta Goto and Karl Fuhre have started a unique business in Vancouver.
The two launched Cinco Drink Co in 2021 after working together on the concept for about two years and self-funding the project.
A designer by training, Goto currently works full time for Herschel Supply Co and handles all graphic design related to the new upstart beverage company.
Fuhre handles the day-to-day business, from tracking sales to the smallest details of importing the tequila they blend their drinks with.
Both have worked extensively in the skateboard and snowboard industries, and as Goto told us, they wanted to start their own business after working for many years for different clients.
During those years, the two friends found themselves drinking less beer and turning to soft drinks more, so they decided to start a tequila soda business.
They import tequila in large vats from Mexico and turn it into tasty drinks right here in British Columbia. The plan is to focus only on one type of alcohol, which is produced in the state of Jalisco in Mexico.
Currently, their line consists of a Paloma drink and a Soda Lime drink, the former tasting slightly sweeter than the latter. From our tasting, we can say that their flavor profiles are better than the "big brands", which we will not name here! Paloma is more like a fruit drink with less emphasis on tequila, and Lime Soda is more like those now traditional tequila and soda drinks you might have drunk, only better.
Keep an eye out for Cinco at the best liquor stores in town and then across Canada as they plan to grow in the months and years to come.