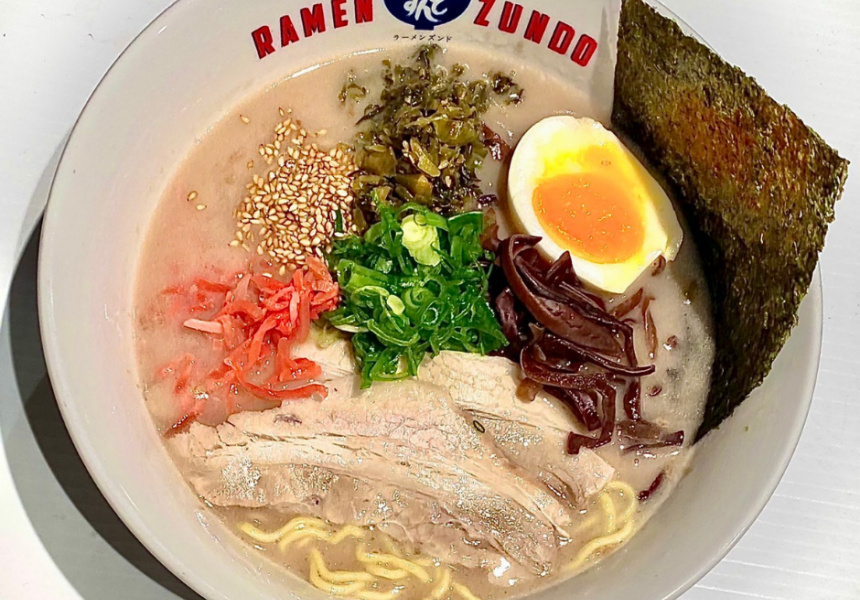 Five new things to know in Sydney this week – November 25, 2021
A Malaysian wonder
Welcome Merchant, a social enterprise that showcases and promotes businesses powered by refugees and allies, is hosting a Malaysian party run by the founder of Sangee's Fusion, who came to Australia after fleeing violence in her home country. At 3 Tomatoes in Ashbury on December 9, she will cook up a three-course meal with all the aromatic and punchy flavors of Malaysian cuisine. Fifty percent of ticket sales go directly to the Chief, and five percent go to the National Justice Project, a nonprofit that uses legal action, advocacy and education to help end racism and discrimination. Tickets ($ 90) include a glass of P&V wine. Tickets available here.
Up and down
New alcohol brand Hilo has launched three low-alcohol spritzers that allow you to have a drink without having a headache the next day. There are three options, all in easy-to-carry boxes: a sauvignon blanc, a rosé and a shiraz. Each can contains half a glass of wine and plenty of bubbles, for an ideal summer sip. hilodrinks.com
An anniversary of Mecca
Beauty giant Mecca is celebrating the first anniversary of its massive flagship George Street this week. From today until November 26, take part in a range of free workshops. Book now to learn expert advice on how to deliver perfumes, hairdressing workshops, how to perfect your party eye makeup, and how to achieve a dazzling holiday look using some of La's biggest hits. Mecca. You will even get free gifts at several of the workshops. mecca.com.au
A taste of Fukuoka in Sydney
Five local restaurants celebrate the cuisine of the Japanese prefecture of Fukuoka, from December 4 to 12, as part of the Japanaroo Festival, which brings the culture of Japan to Sydney. The region's famous tonkotsu ramen will be a highlight at Gogyo in Surry Hills, St Leonards Sekka Dining and Ramen Zundo in Chatswood and World Square. And Sakana-Ya in Crows Nest will put a spin on the teriyaki chicken. Plus, if you buy a meal from the Flavors of Fukuoka menu at any of the locations above, you'll get a free glass of sake or Japanese wine. Learn more here.
An immersive garden
Haymarket's Market City shopping center has set up an immersive 'enchanted forest' in preparation for Christmas. Children can follow a winding path between Christmas trees lit by fairies; at the end, they will find a golden Santa Claus and giant gifts nestled in the snow. While the kids are playing, browse one of the centre's delicious restaurants, including Dolar Shop, Yayoi, or Kogi Korean BBQ. Until January 3. marketcity.com.au