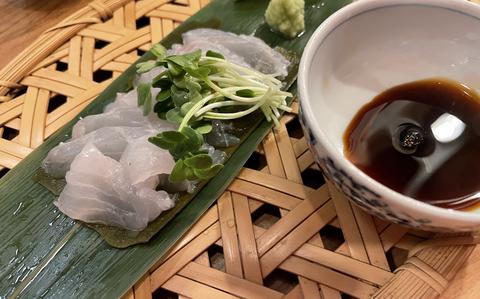 Enjoy an unforgettable dining experience in Japan's Oita Prefecture
Mii Bee Restaurant does not have a menu as each meal is created that day from a fresh selection of the finest ingredients sourced from local markets in Beppu, Japan.
This small restaurant in Oita Prefecture on the island of Kyushu, owned and operated by Chef Yoshinori Ito, offers diners an intimate dining experience they won't soon forget.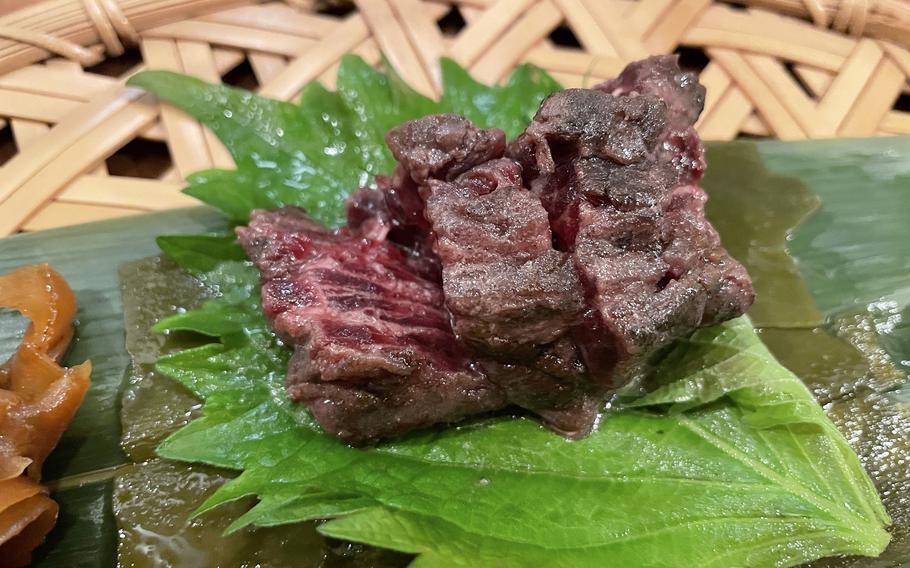 When I say the place is small, it only has five seats at the counter and a Japanese chabudai table for a small group. Interesting decor fills the walls and classic American blues fills the air.
Dining here is by reservation only. Chef Ito will take note of your food allergies and food preferences, but no guarantees are given. He will plan your meal according to availability and the time you expect to arrive.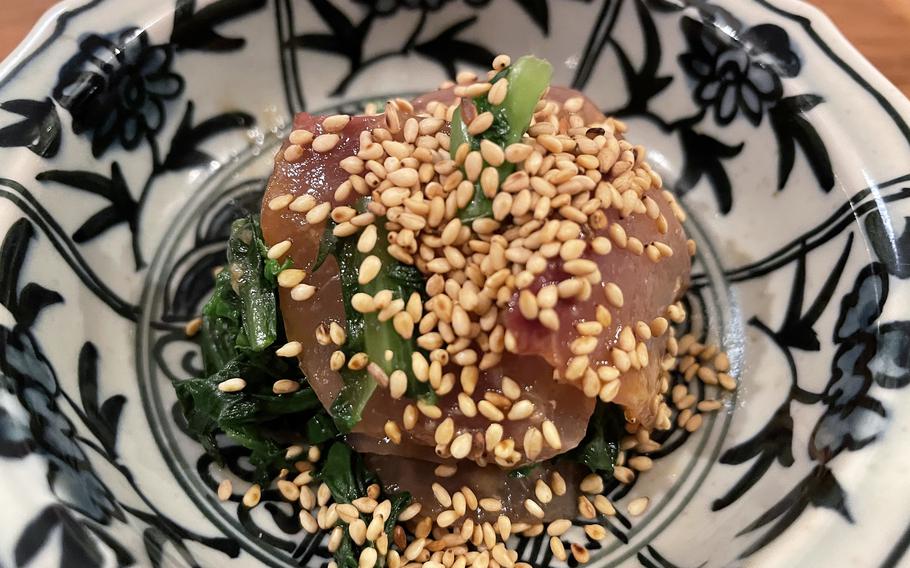 Chef Ito brings 25 years of experience cooking in Tokyo, Kyoto and Naples, Italy. While it serves Japanese-style cuisine, locals would say its culinary creations are far from traditional.
Dinner will cost around $62 per person, not including drinks. Highly recommend the sake flight. The chef will associate the best sake with each dish that will be served to you. Each pour averaged about $5 and was covered in cold and hot.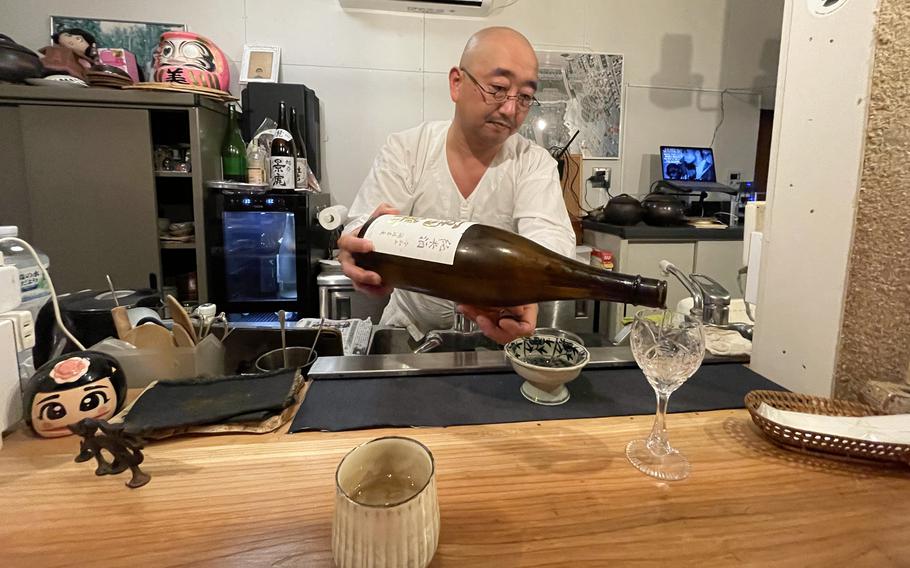 My dinner consisted of 10 small plates finished off with a chilled sake persimmon dessert. Highlights include yellowtail sashimi with sesame seeds and soy sauce, Hong Kong grouper sashimi, pan-fried wagyu and fugu liver.
Every meal is different but expect the same exceptional quality as I experienced.
One dish I highly recommend is fugu liver, which can only be served by a licensed chef in Ōita Prefecture. Because the liver of fugu, or puffer fish, contains the highest concentration of deadly toxin the fish is known for, serving it elsewhere in Japan is illegal.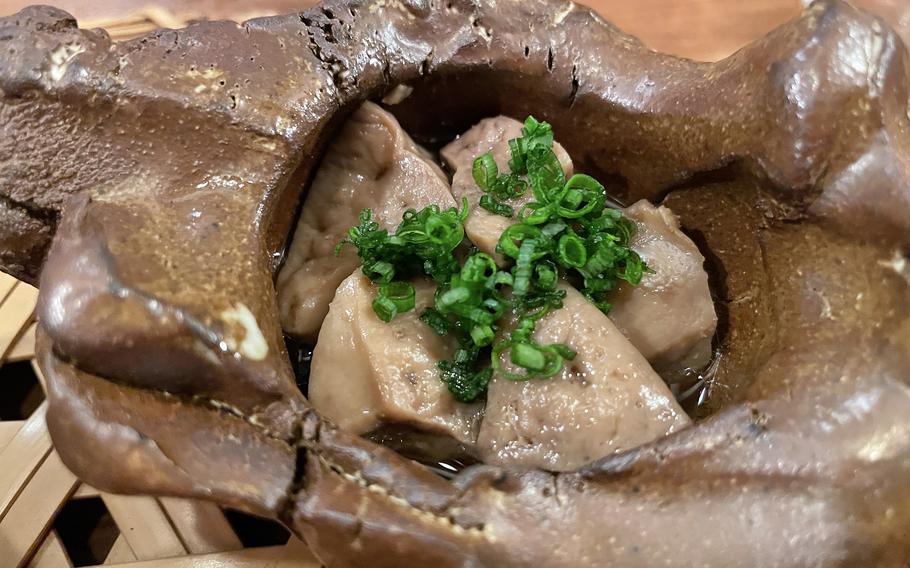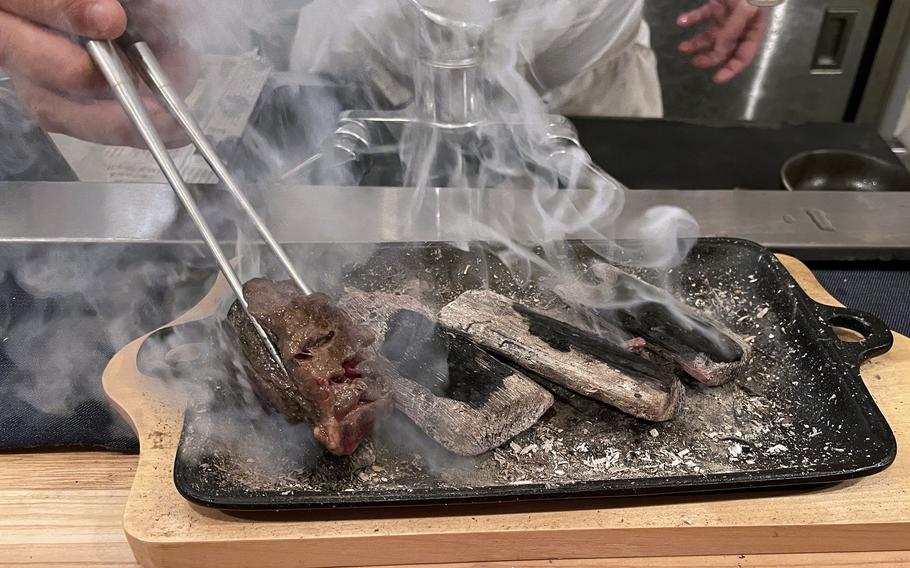 IBD BEE
Site: 8-6 Ekimae Honmachi, Beppu, Oita 874-0934
Directions: A 5-minute walk from Beppu Station in Oita Prefecture, Japan.
Hours: By reservation only, will host almost all hours of the day
Prices: About $62 per person; sake about $5 per pour
Dress: Casual
Information: 080-6452-5515; [email protected]