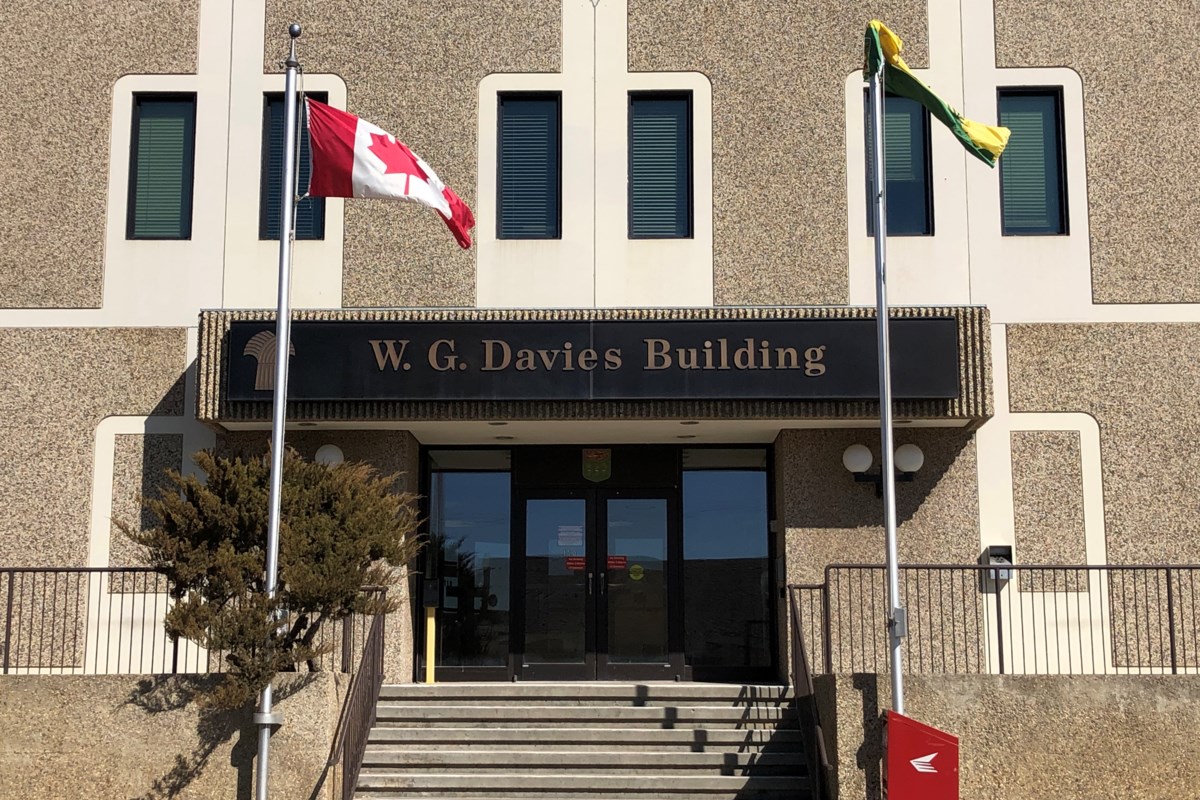 Drugs, alcohol and a toxic relationship drove a man to assault a motorist
Armond Yates Standingready recently appeared in Moose Jaw Provincial Court and pleaded guilty to common assault. He will spend the next 60 days in jail for his actions.
Drugs, alcohol and a toxic romance were a bad combination for Armond Yates Standingready, who vented his anger and frustration on an unsuspecting motorist minding his own business.
Standingready was walking north on Main Street on May 16, 2020 while yelling and swearing at passing motorists when he came across a man and his girlfriend, who were sitting in their vehicle near a fast food joint , Crown Attorney Stephen Yusuff said in provincial court recently. . Getting ready, he walked towards the vehicle and started shouting at the man through his window.
"The accused punched (the victim) in the face approximately three to five times before (the victim) was able to get out of his vehicle to defend himself. Mr. Standingready continued to fight with (the man) despite his attempts to walk away…" Yusuff continued.
Standing, ready to continue attacking the man as he walked away. At one point, Standingready pushed the man to the ground, kicked him in the groin, and grabbed him by the neck.
Standingready has a criminal record that includes assaults and threats against people, Yusuff added. He was also found guilty the day before his court appearance on these charges of threatening someone.
Appearing in Moose Jaw Provincial Court via video, Standingready pleaded guilty to common assault, breaching a previous court bail order and three charges of failing to appear in court.
In turn, he received 60 days in jail for the assault and 12 months probation afterwards. For his other offences, he was sentenced to 30 days in jail for each. These will be executed at the same time as the main phrase.
Standingready, 47, is from Saskatoon and is considering contacting the John Howard Society for housing, which he currently lacks, said legal aid attorney Tyne Hagey. Although he is a merchant, he suffers from carpal tunnel syndrome. So, his goal is to go back to school to acquire a new job that is less physically demanding.
He was struggling with alcohol issues when this offense occurred, while he was also troubled by drug addiction and involved in a toxic relationship with a woman who treated him poorly, she continued. On the day of the assault, he had been in a fight with his girlfriend, was drunk and upset.
"He now understands and recognizes that the relationship was not healthy. They won't get back together; they haven't been together for a few years," Hagey remarked.
Standingready plans to seek treatment for his drinking and anger issues when he is released, she added. One positive about this situation is that he has not committed any other violent offenses since this incident.
"I'm sorry for a lot of what I've done and the mistakes I've made lately," Standingready said. "I'm not proud of it. While I'm here (pretrial detention), I've learned a lot. … The experiences I have had here are enough for me.
"I apologize for my actions. If I could take them back, I would.
Although Standingready has a "checkered past", Judge Daryl Rayner was delighted to learn that he had reflected on his life and actions while on remand. The judge thought moving to Saskatoon would be good for his recovery.
After imposing the 60-day jail sentence, the judge also agreed to waive the victim surcharge.