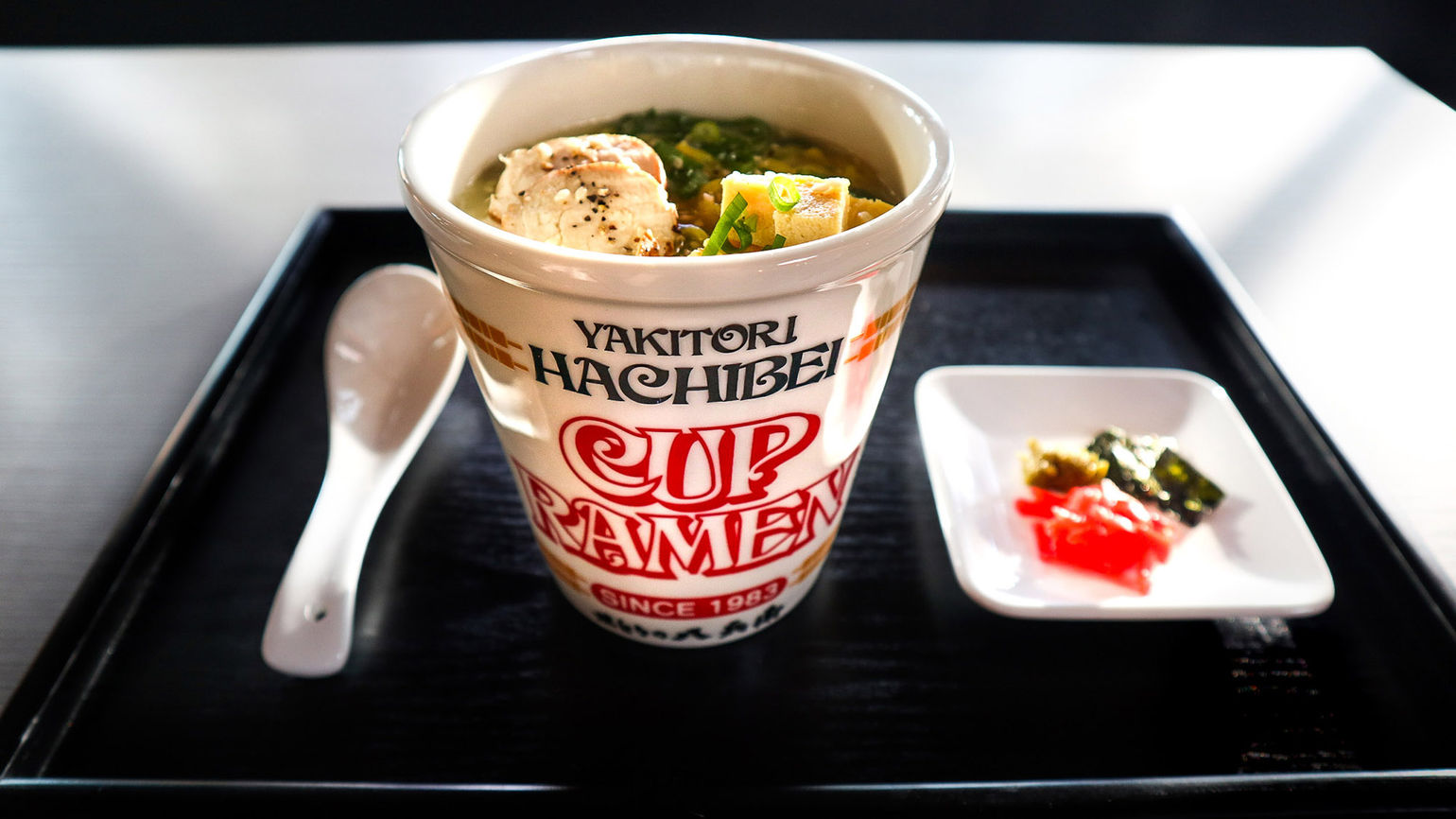 A look at some of Waikiki's hottest new restaurants: Travel Weekly
Covid-19 quickly deteriorated the business of even the islands' most prosperous restaurants, and the Hawaii Restaurant Association reported that by the end of 2020, 15% of the approximately 3,600 restaurants in Aloha state had been forced to temporarily cease operations, and 100 restaurants statewide have closed permanently.
But the holiday season has brought positive developments for the restaurant industry as the state recently lifted capacity limits for indoor dining. Visitors to Honolulu and the Waikiki tourist hub will find many new options filling the void left by the culinary victims of the pandemic. Meanwhile, other restaurants have taken advantage of forced closures in 2020 to revamp their offering and come up with something new when it reopens.
Upstairs, a new restaurant located along the Waikiki Beach Walk, opened on October 1 and seeks to attract visitors as well as locals with a varied menu, including original creations and a handful of items from respected chefs who run other kitchens in Honolulu.
"When the pandemic started we started talking about how when things reopened we wanted to have something new and more for the people of Waikiki," said General Manager Susumu Tamura. "The majority of Waikiki's guests are tourists, and many locals don't like coming here as parking is limited and prices are generally a bit higher. We wanted a place that locals could enjoy as well as the locals. visitors. "
• Related: Executive Chef Graham Elliot arrives at the Polynesian Cultural Center
To make the restaurant more appealing to locals, Upstairs is offering a lower price, giving Hawaii residents a 15% discount and putting certain dishes on the menu of other restaurants where getting a reservation is more difficult.
To that end, the collaborative menu features dishes from two outside chefs: Keiji Nakazawa, a famous Japanese chef who runs the Sushi Sho restaurant at the Ritz-Carlton Residences, Waikiki Beach; and Katsunori Yashima of Yakitori Hachibei, a popular yakitori restaurant that launched in Japan and expanded to Chinatown in Honolulu in 2017.
"It can be very difficult to get a reservation at Sushi Sho, and usually you need to book a month or two, and it's also very expensive. Hachibei is also busy and you need a reservation from weeks to week. advance, "Tamura said. "We thought it would add something different and unique and give people a chance to try their food as well as ours. I think it also reflects the attitude during the pandemic of everyone helping each other. "
• Related: New Executive Chef Brings New Vision to Wailea Hotel
The two chefs have offered dishes from their cookbooks that are currently not served at their locations in Honolulu. On the Upstairs menu, available in limited quantities every day, Sushi Sho's bara chirashi, which includes an assortment of daily seafood, sushi rice and soup. From Hachibei, there is the torimomo: jidori chicken thigh roasted with spices, chicken oil and tawara nigiri; chicken ramen with egg, green onion, seaweed, yuzu pepper, pickled ginger and sesame seeds; and oyakodon: jidori chicken, egg, white onion, green onion and dashi served on rice.
The upstairs also offers its own menu of Japanese and Hawaiian fusion dishes incorporating local, seasonal ingredients. The Buddha bowl comes with tofu nuggets, beetroot hummus, avocado, assorted vegetables and multigrain rice, and their LA-style kalbi includes marinated prime rib, green onions, sesame seeds. and kimchi.
The restaurant also has a bar serving sake, cocktails, beer, and wine, and the menu includes a "tsumami" section, a Japanese term that refers to sake and appetizer pairings.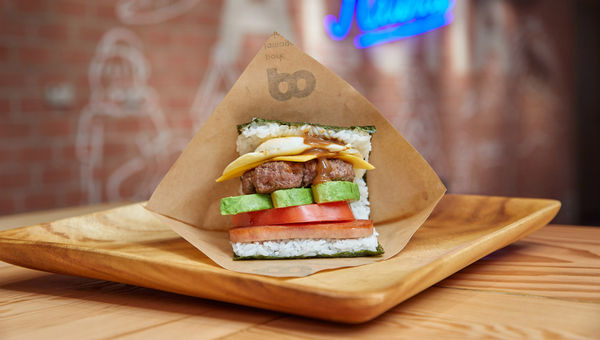 The Waikiki Food Hall at the Royal Hawaiian Center is home to eight establishments, including Potama, which serves sandwich-sized Musubi Spam. Photo credit: Courtesy of Waikiki Food Hall
"Part of the concept that is very important to us is having a strong sake program," Tamura said. "We are in the process of importing sake and obtaining a label registration specifically to allow us to import sake which is not currently imported from Japan."
The reshuffle of the post-pandemic food scene in Honolulu is far from over, and here are a trio of other recently opened restaurants to try on your next trip to Oahu.
Hau tree: The Kaimana Beach Hotel at the east end of Waikiki reopened in December 2020 under new management and following a redesign of the property and its restaurant, Hau Tree. Chris Kajioka, who has been nominated for the James Beard Award for Best Chef in the Northwest and Pacific and co-directs the kitchen of famed Senia in Honolulu, has been asked to oversee a culinary refreshment. He teamed up with Chef Alan Takasaki on Hau Tree's revamped brunch, lunch and dinner menus. Dishes on offer include grilled wasugyu flank steak with pastrami spices, Jerusalem artichokes and truffles, and hamachi (amberjack) crudo with tomato ponzu, marinated radish and trout roe. For the restaurant's popular brunch, the two chefs revisited classic dishes like egg benedict, ahi tuna burger, and lemon ricotta pancakes.
M by Jeremy Shigekane: For two decades, Chef Mavro, opened by award-winning chef George Mavrothalassitis, has been a culinary beacon and has been hailed as an example of Hawaii's best regional cuisine. Just before the start of the pandemic, one of his culinary disciples, Jeremy Shigekane, bought the restaurant. A pivot was already in the works, but the Covid-19 has accelerated the changes. Shigekane began selling gourmet take-out sandwiches from a restaurant window when all catering operations were closed. Now Shigekane has put his mark on the restaurant. The French Bistro offers five-course tasting meals in addition to an a la carte menu, all of which change weekly to showcase what's available from Hawaii's farms, fishermen, ranchers, and other vendors.
Waikiki Food Hall: The collection of eight establishments on the third floor of the Royal Hawaiian Center was unlucky to open in March 2020, just days before the state announced its first stay-at-home orders and established a quarantine period for inbound arrivals. Now reopened, the food hall offers a variety of food and drink at a more affordable price than many other restaurants in Waikiki. Honolulu Burger Co. serves grass-fed beef patties on taro buns and other combinations; Tap Bar offers a selection of local craft beers; Potama offers musubi spam the size of a sandwich; and scoops of milk ice cream in a variety of tropical and other flavors.